REMOTE SUPPORT
AT BEST PRICE-PERFORMANCE
Transfer screen contents from remote computers quickly, easily and reliably via internet to solve hardware and software problems. There are no special skills needed for you and your session partner to use pcvisit software.
INCREDIBLY EASY
Using pcvisit Software is simple. Perform a remote session with a minimum of time through a quick installation and an easy handling. Participants don't have to install anything on their computer.
ABSOLUTELY SECURE
To ensure safety, we provide a 256 bit AES encryption and our servers are located in Germany. Thus, your communication data and connection details are absolutely secure.
EVEN FOR UNATTENDED PCS
The installation of one or several Remote Hosts provides you permanent access to unattended PCs like servers without having a remote session partner.
PREPARED FOR THE FUTURE
Cross-platform support without any problems, you can use pcvisit on Windows systems as well as on MAC systems.
FREE
€0
free and commercially usable
---
5 Remote Sessions per month
1 unattended computers
Updates included
Remote Access from Mobile Devices
Multi-Platform Support
PROFI
€ from185
most wanted
per year plus VAT
---
unlimited Remote Sessions per month

unlimited unattended computers

Updates included
Remote Access from Mobile Devices
Multi-Platform Support
free Online-Course
E-Mail- und Telefon-Support
exclusive Beta-Tests
Teammanagement
Reports
Tool-Integration
Frequently Asked Questions
What does the purchase include?
Every full licence includes a unlimited amount of installations. Furthermore the update guarantee ensures that your software is always up to date. You will receive every new service release of your product.
Does my customer need any special knowledge?
There are no special requirements for your customers. Neither an installation nor technical knowledge are needed to use pcvisit.
Can I cancel my pcvisit service easily?
Every subscriptions are cancellable via email one month before the billing period has expired.
Why is a subscription better for me?
Thanks to the annual service fixed rate, which includes a update guarantee, your software is always up to date. The subscription is cash flow gentle and 100% allowable. The annual service fixed rate is even more transparent and fairer as a one-time purchases.
Is my data secure?
To ensure safety, all pcvisit servers are located in special secured datacentres in Germany. That means, the world wide strictest data protection regulations are ensured and your right of informational self- determination is secured.
Professional support service
Our support colleagues will support you in a personal and professional manner in the event that you may need technical support. It is a service offered by supporters for supporters! This will help you to continue your support service quickly. And our support service is of cause free of charge for you. Our support team can be reached via email and we will reply as soon as possible. Just drop us an email to support@pcvisit.de, we are happy to provide you with a friendly and knowledgeable service.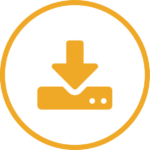 pcvisit Support for Windows
operation systems from XP onwards
SUPPORTER MODUL SETUP (INKL. SUPPORTJOURNAL)
pcvisit Support for Mac
operation systems from MAC OS X 10.7 onwards